Laminate Asphalt Shingle from
Volcano Roofers
Architectural shingles, also known as laminated or dimensional shingles, are popular among homeowners. Made with a fibre-glass mat and ceramic-coated minerals, they're both thick and durable. They're also embedded in water-resistant asphalt to help protect against the Seattle rain.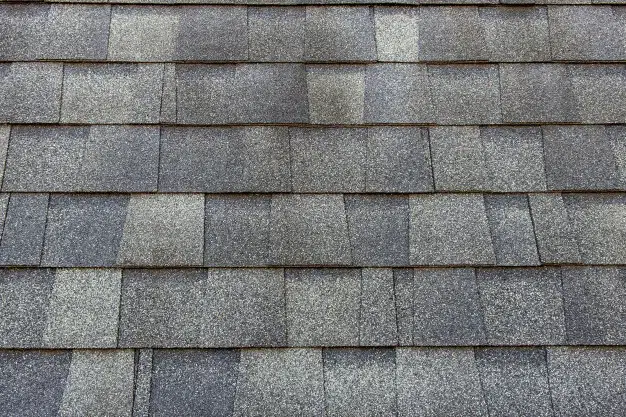 What Are The Advantages of
Architectural Shingles?
Wondering whether architectural shingles are the right choice for your home? You should consider this roofing option if you meet any of the following conditions:
Architectural shingles are fortified with layers of asphalt, making them very durable. The average shingle can't survive winds of 80 miles per hour. Architectural shingles, on the flip side, can withstand winds of up to 120 miles per hour. They're also resistant to fire, water and insects. The stronger your home's roof is, the higher your home's value!
You Don't Want To Deal With High Repair Costs
Architectural shingles are both easy to install and maintain. It's important to note that they're not as affordable as more lightweight shingles. This is because they need more materials in exchange for the durability. But, at the end of the day, they're still a cost-effective option for the average homeowner.
You Have Unique Style Needs
Architectural shingles are available in many shapes, sizes and colors. Thus, you can customize your roof to match the exterior of any home. Do you want a brick red roof that stands out against your neighbors? Are you interested in a gray roof that complements your house? Whatever you want, architectural shingles can deliver.
You Want A Long-Lasting Roof
Nobody wants to invest time and money into a new roof, only to have it break down after a few years. Architectural shingles have an average lifespan of about 30 years. This gives you plenty of time to enjoy your roof. You can also extend its lifespan with regular repairs and maintenance.
Who Should Get Architectural Shingles?
Architectural shingles are ideal for homeowners interested in customizable, high-quality shingles. They are also recommended if you are prone to poor weather conditions. Thanks to their durability, architectural shingles can help protect against different weather events.
Where Can I Get Architectural Shingles?
Are you interested in architectural shingles for your home? If so, the Volcano Roofers team is here to help. We can both assess your home's structure and handle installation and maintenance needs. When we're done, you'll enjoy a high-quality, stable roof that matches your home's exterior.
Please contact us today to get your FREE estimate.
Get Your Free Consultation