If you're considering getting a flat roof, you're not alone. More and more property owners are opting for a flat surface over a traditional, pointed roof. One of the most popular methods for creating a flat roof is torch down roofing. This technique gets its name from the use of an open-flame propane torch.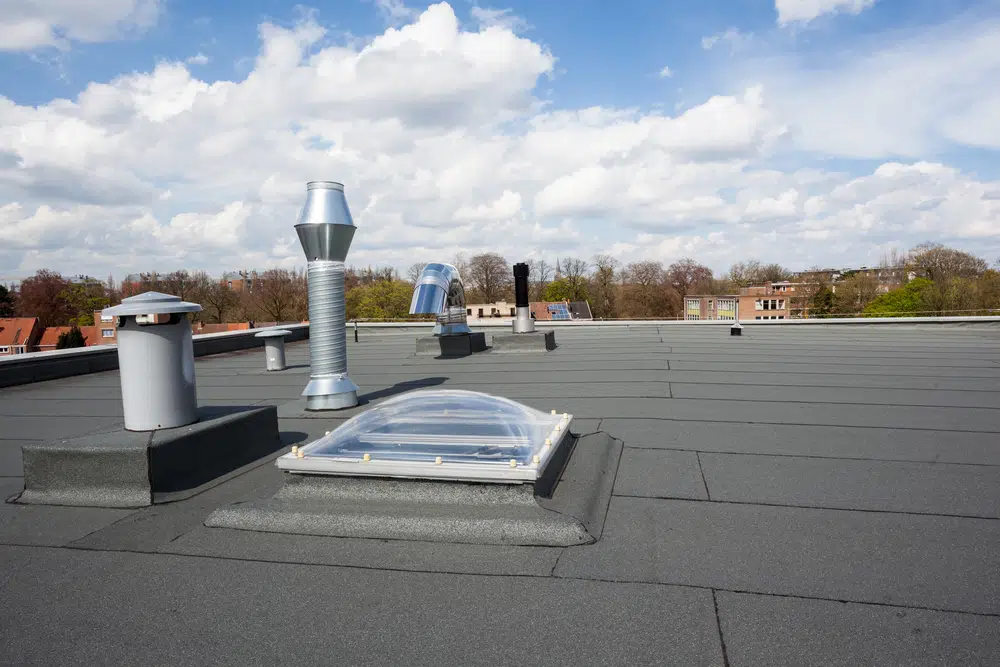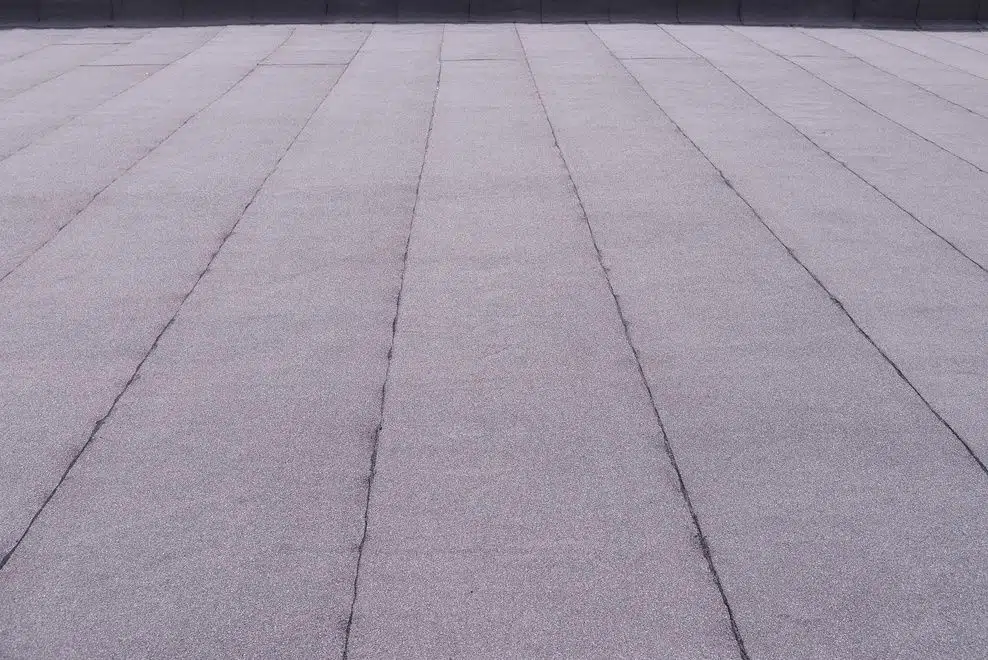 Modified Bitumen Roof System
Volcano Roofers
Usually, torch down roofing uses a product called modified bitumen. This substance is made of asphalt and polymers. You can also use PVC (polyvinyl chloride). but, modified bitumen is preferable due to its insulating properties. First, sheets of modified bitumen are rolled out — next, a torch is used to adhere these sheets to the building. The result is a protective, flat roof that offers a unique design and tons of benefits.
What Are The Advantages of A
Flat Roof?
If you're uncertain about the flat roof trend, consider the following advantages:
Unlike with a pointed roof, you can convert a flat roof into usable space (such as a terrace area). This offers the perfect place for star-gazing, socializing or just relaxing.
Flat roofs are safer to access than standard roofs. This makes them easier to inspect and clean.
Flat roofs can protect buildings from storms and other weather conditions.
Flat roofs are both easy to install and maintain. This leads to lower costs in the long run.
Flat roofs definitely stand out with their unique, modern look.
Please contact us today to get your FREE estimate.
Where Can I Find
Torch Down Roofing?
Due to the use of an open flame, torch down roofing can be dangerous. Thus, it's important to go with a reputable team that has years of experience in practice. At Volcano Roofers, we're well-versed in torch down roofing. Along with modified bitumen roofs, we offer the following:
These roofs are attached using an adhesive. They're durable, fire-resistant, and environmentally friendly. It's worth noting they usually have shorter lifespans than modified bitumen roofs.
Built-up roofing (BUR) features layers of asphalt and ply sheets. These materials are put together to create a super-strong, durable roof. They can last for over three decades and provide protection against the elements.
Get Your Free Consultation