Asphalt shingles come in a variety of options which often surprise homeowners. Most people assume there are only one or two types of them since they look so similar.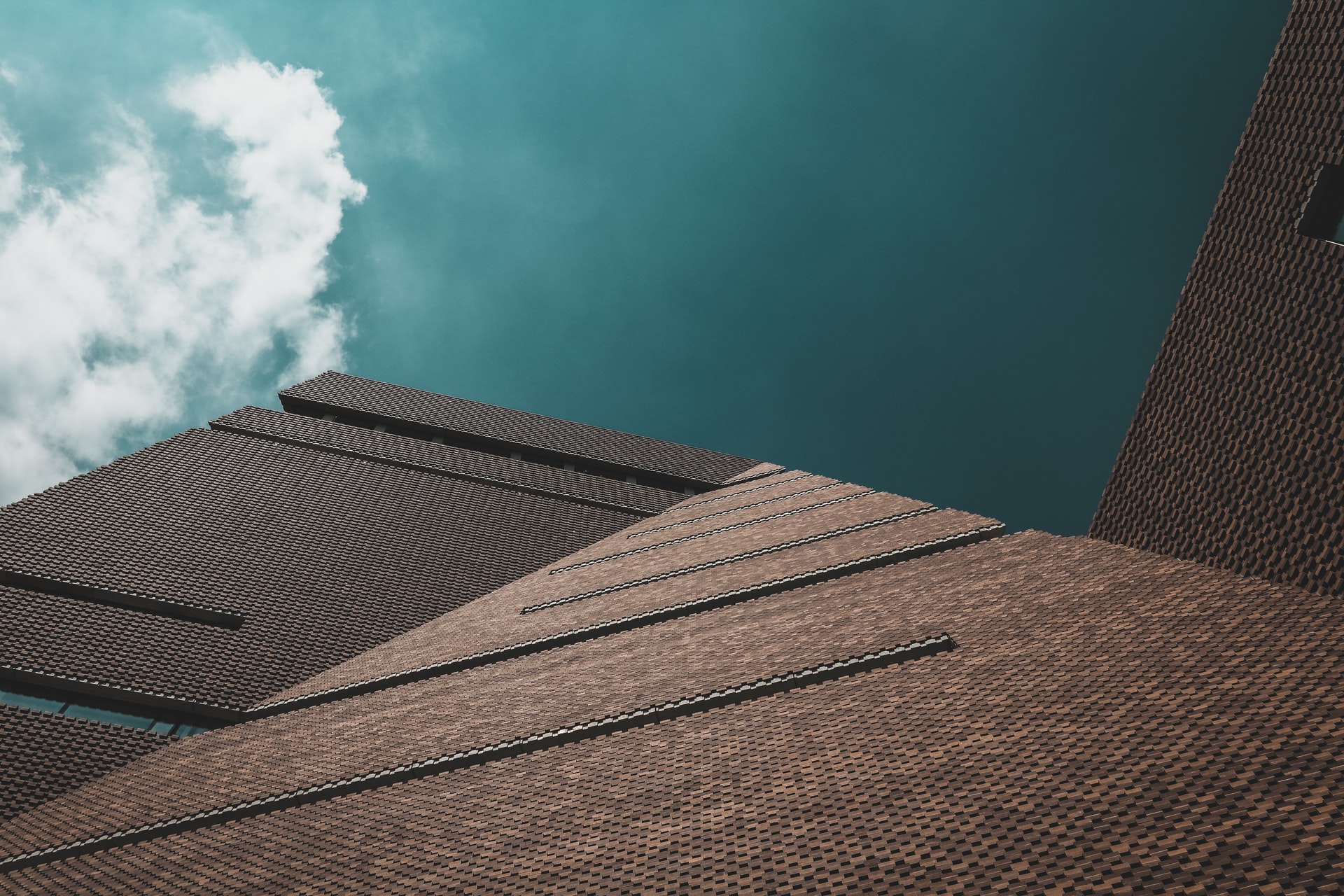 In the early 20th century, 3-tab shingles were introduced to North America and soon covered houses everywhere. With time and changing mentalities, homes have become more demanding, and people want a proper roof to protect the beautiful house. For this purpose, they put so much effort and time maintain it, so the architectural shingle was developed in the 1970s. Volcano Roofers' architectural shingles are more durable and attractive than the 3-tab version, so they quickly overtook North American roofs.
More than 80% of the residential roofing market comprises asphalt shingles (3-tab and architectural combined). They offer both types of shingles to give our customers as many options as possible. Check out the pros and cons of the two main types of shingles.
Are architectural or 3-tab shingles better?
Asphalt shingles are the most common material people choose for covering their roofs. However, even when using that one material, there are two types of asphalt shingles to select from. Choosing between architectural and three-tab shingles comes down to aesthetic preference and budget. Would you prefer a smoother appearance? A rougher look? Could you spend a little more to achieve the look you desire?
Additionally, it is critical to understand how they differ fundamentally.
Comparison of different roof shingles
The most common type of asphalt shingle for residential buildings is asphalt shingles. Consider whether you want Architectural style shingles or 3-tab shingles before replacing your roof. The differences between the two are significant.
Three-Tab Shingles: What are they?
Shingles of this type are common and widely used. They provide reliable performance and are inexpensive. After the shingle is installed, you can see the tabs, the part of the shingle that is visible after installation. The shingles are the same size, thickness, and shape, so the roof looks uniform.
Architectural Shingles: What are they?
Shingles of this type are sometimes called dimensional shingles. They have a contemporary look. A sealant is used to attach asphalt shingle pieces in various widths to the asphalt shingle rather than cutting them into tabs. The variation in thickness and shading creates the same effect as the shadows and sizes of wood shakes or slate roofs. Thick, these shingles can weigh up to 50% more than 3-tab shingles.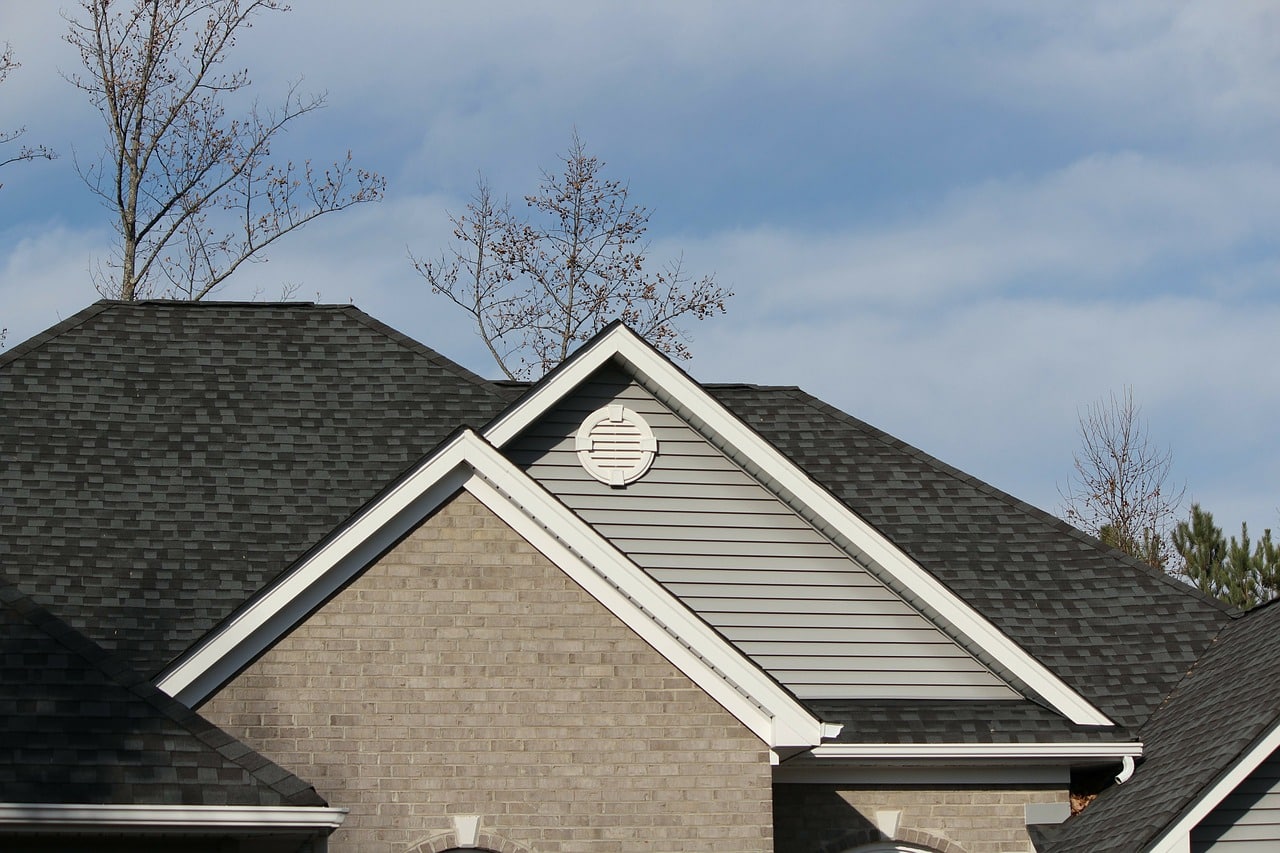 Advantages and Disadvantages of 3-Tab and Architectural Shingles
Both types come in a variety of themes and colors to match your home. Architectural shingles can have a variety of shades, textures, and shapes because of the way they are made.
Three-tab shingle roofs appear flat and have a uniform style. Architectural shingles are more attractive because of their visual appeal. Moreover, architectural shingles can resemble premium materials like slate or cedar, giving a more upscale appearance to the home.
There is a difference in wind resistance ratings between the two types of shingles. Despite some subtle variations, 3-tab shingles are generally rated for winds of up to 60 mph (kilometers per hour). It makes sense to have a higher wind rating for architectural shingles because they are thicker and have better quality. Wind speeds between 80 mph and 120 mph are typically rated for them.
3. The physical composition
Asphalt shingles, such as 3-tab shingles and architectural shingles, are similar in composition. Asphalt and adhesives are used on both sheets, and granules and fiberglass are used on the outermost layer.
The major difference between the two is the number of materials used and the quality of the product. 3-tab shingles are essentially lighter than architectural shingles. Their weight is about half that of 3-tab shingles. Architectural shingles have a thicker base mat than 3-tab shingles. Consequently, architectural shingles are stronger. Moreover, architectural shingles have stronger adhesives as well as more granules on their surface. The asphalt is also of a finer quality than that of 3-tab shingles.
A thicker shingle is less likely to curl than a thinner one. After 15-20 years, a typical 3-tab asphalt shingle roof needs to be replaced. However, architectural shingles are considerably more durable because of their thickness of the shingles. 3-tab shingles are less likely to last as long as architectural shingles.
Architectural shingles may come with a Lifetime warranty, while three-tab shingles are typically only warranted for 20 to 25 years.
You can customize touch to your property's roof, even if it serves a practical purpose. Roofing materials offer homeowners a wide variety of aesthetic options, making them a good fit for homeowners who want a flat roof that is not flexible. Due to the layered effect, architectural shingles are versatile and commonly come in various sizes and shapes. Different textures and looks can be selected.
Generally, architectural shingles typically last longer than 3-tab varieties because of their durability and high-quality composition. Strong winds, rain, snow, and heat won't damage them. Generally, they live 18-20 years on average. If conditions are ideal, they may live for 30 years. Three-tab shingles may last about seven to ten years if they are regularly exposed to severe weather. If the climate is mild, they may last for 12 to 15 years.
These shingles are backed by warranties that reflect their value. The warranties on 3-tab shingles are shorter due to their shorter lifespan. They typically come with a 25- to 30-year warranty. Some architectural shingles even come with lifetime warranties.
Three-tab shingles are often used when the budget is an issue because they cost less than architectural shingles. Typically, architectural shingles are more expensive than 3-tab shingles, but they are now the standard for high-end homes. If you want to enhance the value of your home, architectural shingles might be the best choice due to their look and quality.
Depending on the size, a 3-tab asphalt shingle roof replacement between $4,286 and $6,429 sq ft home. The replacement cost of your roof can vary according to the slope, pitch, and size of your roof—the cost of asphalt roofing alone ranges from $0.85 to $1.50 per square foot. Asphalt shingle roofing materials cost $85.00 to $150.00 per square foot. Installing architectural shingles costs about $1.50 to $5.50 per square foot.
When comparing both types, architectural shingles are more durable. It gives them a sculpted look and an extra laminate layer that makes them appear more designed. Architectural shingles are a bit pricier to install at $1.50 to $5.50 per Sq.ft or $150 to $550 per square ft. Homeowners prefer the luxurious styles they come in and can even simulate wood shake designs.
Despite being more expensive, 3-tab asphalt shingles can last twice as long. If properly maintained, architectural asphalt shingles can last between 30-50 years. If you want to DIY, install a new roof.
Roofing Shingles of Other Types
If your local building codes or HOA rules require you to install a non-asphalt roofing material, you may consider the following roofing options. Using architectural roof shingles in specific designs and colors can achieve the aesthetics – or look – of most non-asphalt roofing materials when building codes, HOA rules, and other compliance factors are not an issue.
Concrete tiles can be found on the roofs of historic properties and homes in the American Southwest region. The roof structure needs to be reinforced to support the extra weight of these shingles, as they are much heavier than asphalt shingles.
These are made from individual thin pieces of slate, a natural stone that is quite heavy when installed.
It is a complex process to install slate tile shingles, so they are one of the more expensive options on the market.
They have been used as a roofing option for homeowners for hundreds of years. They can be made from either cedar or redwood. In addition to being precisely cut, they have a much smaller exposure than traditional wood shakes, which gives them a distinctive look.
Compared with wood shakes, wood shingles are much smaller, but they are not as small as traditional asphalt shingles.
However, real wood shingles have a significant disadvantage in that they are more prone to fire incidents than other types of roofing and cannot receive a Class A fire rating.
A wood shake shingle is also made with either cedar or redwood, but the wood is sawn off and hand-split for a more rustic appearance. They are also more vulnerable to fire damage because they are made of wood and cannot achieve a Class A fire rating.
You might also want to consider metal roofing. Metal roofs, whether standing seam or stone-coated, typically take longer to install and tend to be more expensive due to materials, labor, and system requirements.
Metal roofs with standing seams
Metal roofs with standing seams have ridges or vertical seams running up the slope of the roof. Typical materials for standing seam panels are Galvalume steel, Galvanized steel, Zinc, Aluminum, Copper, Stainless steel, Titanium, or Stone-Coated Metal Roofing Shingles. Standing seam and flat-panel roofs are different in appearance from metal roofing shingles, stone-coated steel panels that simulate concrete, clay, and wood tiles.